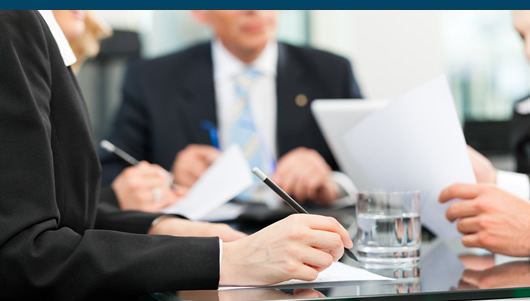 Firm Accomplishments
Buty & Curliano LLP is a litigation boutique that prides itself in representing a diverse group of clients in a wide range of litigation related matters. The attorneys in the firm practice in the areas of premises liability, medical malpractice, employment litigation, toxic torts, environmental litigation, construction litigation and the defense of companies in general business litigation. The firm's clients include: Kaiser Foundation Hospitals, NCR Corporation, BAE Systems, Engelhard Minerals and Chemicals Corporation, Chicago Bridge & Iron, Performance Contracting Group and Ederer Corporation. In addition to the firm's work with self-insureds, Buty & Curliano also works with a diverse range of insured clients through Safeco, Arrowpoint Capital (formerly Royal/SunAlliance), Allstate and St. Paul/Travelers. Buty & Curliano offers its clients the benefits of a well-rounded litigation practice with the personal attention and direct involvement of a litigation boutique. The firm is proud of the following sampling of its work:
In the 2011 trial of Billy Johnson vs. Asbestos Defendants, the firm obtained a defense verdict as the only defendant to go to verdict in a living mesothelioma case. The firm also obtained an award against plaintiff of close to $100,000 in litigation costs.
In the trial of Margarito Martinez v. A.W. Chesterton, the firm prevailed on all eleven pre-trial motions in limine. The firm's motions resulted in an order excluding plaintiffs' sole witness from testifying about the firm's client. Further, the firm obtained an order precluding plaintiffs from relying on CalOSHA standards to establish negligence.
Prevailed on a Motion for Summary Judgment by arguing there is no duty to the spouse of an employee in a para-occupational case where plaintiff contends she was exposed from washing her husband's work clothes.
Successfully excluded plaintiff's argument that a product manufacturer defendant is liable for after market insulation applied to the product by the customer.
Prevailed on multiple Motions to Dismiss for Forum Non Conveniens when plaintiff's only contact with the State of California was while serving in the Navy.
In an asbestos para-occupational case where the plaintiffs (decedent's children) claimed decedent was exposed as a result of her son's work at her other son's automotive repair shop, we obtained a dismissal following our filing of a cross-complaint against decedent's son, as the owner of the repair shop, for premises liability and negligence.
Successfully removed numerous state actions to Federal Court when plaintiff claims exposure from working on Navy vessels at client's facility.
Prevailed on a Motion for Terminating and Monetary Sanctions for opposing party's failure to properly preserve evidence.
As National Counsel, our firm obtained a dismissal of a shipyard owner following our preparation of a Motion to Dismiss for Lack of Jurisdiction for a case venued in Madison County, Illinois.
Prevailed on a Motion to Dismiss for Lack of Jurisdiction in San Francisco County, after extensive jurisdictional discovery. As part of the order granting the motion, our firm recovered almost $10,000 in costs/fees.
Successfully defended a contracting company in asbestos litigation by arguing subcontractors providing services, such as the installation of a particular product during construction, are not subject to strict products liability.
Obtained court orders compelling plaintiffs to respond to discovery relating to bankruptcy claims and liability contentions against same for Proposition 51 purposes.
Developed a creative and cost effective approach for handling civil prosecutions of large shoplifting rings for a nationwide retailer.
Obtained a unanimous defense verdict in a living mesothelioma case in Alameda County.